To Be Read/Reviewed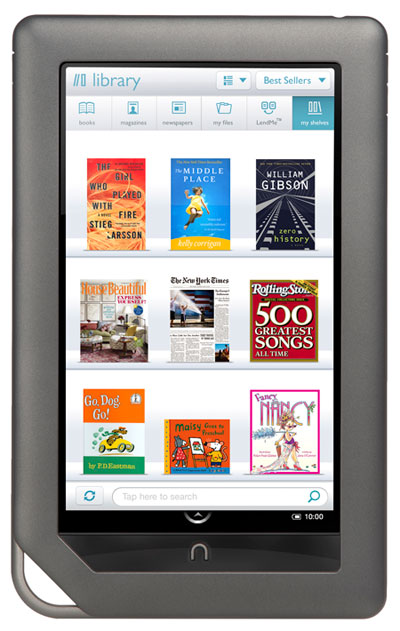 The To-Be Read Pile is EPIC, y'all.
Forever Vampire, Michele Hauf
Sabine…and the Beast, Moira Rogers (totally psyched about this one. Hot Scot werewolf? Where can I get one of my own??)
Blood of the Maple, Dana Marie Bell (dryads and vampires, oh my!)
A Borrowed Scot, Karen Ranney (in progress!)
The Girl in the Steel Corset, Kady Cross
Silver Bound, Ella Drake
Finished, to Be Reviewed, soon!
Stone Kissed, Keri Stevens (t'was good, would like to do a tag team w/Katie on it)
The Twisted Tale of Stormy Gale, Christine Bell (let me tell you, this story was short, sweet and so good that I turned around and bought Naughty Godmother by her alter ego Chloe Cole. OMG.
Also, in a semi-related note, I am so totally pumped for the steampunk-a-palooza at Carina Press. Both the steampunk titles I've read from Carina were awesome and I am looking forward to trying some more. Y'all take the nook shop browser away from my hands until I get the backlist done though, all right?
Impromptu Review: Unwed and Undead, by MaryJanice Davidson
This is the sort of marvelous tome that people refer when they sneer at beach reading or romance in general. It's the novel equivalent of a summer movie action-comedy.

For real, it's got every cliché you can imagine, from a shoe/shopping obsessed heroine, to a sassy ethnic sidekick, a gay friend, and a HUNG like HELL leading hero. Oh dear, you'd think we'd didn't like Undead and Unwed. Au contraire, we LOVE it.

While we cannot deny that fact the hero is somewhat of Mary-sue with unexpected phenomenal power.  The heroine and her compatriots are too entertaining not to want to follow through.  The heroine's sense of humor and snarky remarks makes it a delight to witness a potential Vampire apocalypse through her eyes.

And frankly, "placeholder heroine" vs. "Mary Sue" is kind of a "to-MAY-to" vs. "to-MAH-to" thing.

What makes this heroine different is that she's a bit more than just a shell for the reader to wear to fill with ourselves.  She has a distinct personality all her own, which makes it understandable when her friends stick by her up to and through death.

We also love that in this particular paranormal, even though our intrepid heroine sees the sexy sexiness of the hero, it does not immediately render her too stupid to live.  In fact most of the silly things she does are more for trying to maintain normality in spite of her new life, er, unlife.

Betsy's personal life before and after death are easy to cheer for the heroine over.  Her reaction and view of those situations are so lively she becomes a bit of the personification of our id and what we wish we could do.  Hell, I began to wish for the blender she used to get revenge in one circumstance - a Blend-tec.

Her friends play a key role in the novel as well, not just as props to show how awesome she is.  We don't see her bonding over gratuitous shopping with her best friend.  In fact, we see her and her best friend bonding over the Heroine's new abilities and they even come to a disagreement about what she should do about them.  She has a sensible reaction of wanting to stay out of a paranormal war that's brewing.  It takes a large amount of convincing in the form of Jimmy Choos and Manolo Blahniks to convince her to join the fight.

Aaaand that brings us to the chick-lit staples of shopping.

I cannot lie; I do not care about shoes. Well, I care about my Mizunos, but…heels? Hmm, maybe if someone dangled a huge supply of Susan Nichole handbags under my nose, it might tempt me to join the legions of the undead or come back from the dead to acquire them.

We do see our heroine out of her depth and unsure of her own strength.  And most satisfyingly, we eventually see her come out on top. I think that what many people don't understand about romance is that ultimately, the lady should come out on top, and when it's all about her and her awesomeness, people kind of don't know how to react. It's why romance gets pooed as "trashy".

In conclusion, this is definitely a worthy escapist book to pick up.  If you want a fun read for your vacation or miniature stay-cation, this is one to put on your list.